We are a non-profit organization. We hope to make a modern, fun, high quality foundation in the Tamil Language accessible to those who need it, wherever they are in the world.
Why Tamil?
Tamil is both a language and a body of knowledge. It is spoken by about 80 million diverse people in countries including India, Sri Lanka, Malaysia, Vietnam, Singapore, Canada, the USA, UK and Australia. Writing in Tamil dates from the 2nd century BC when Tamil Brahmi was discovered in caves but it was thought to be spoken far earlier, making it one of the oldest living languages in the world. Its ancient literature includes some of the earliest literary works in South India – sangam poetry and beautiful epics like the Cilappatikāram and the Civaka Cintamani.
The Tamil language belongs to the Dravidian language family. It is agglutinative and very precise: the basic verb roots are combined with a host of different morphemes to express tense, gender, plurality, possibility, potentiality and desire. This conveys a richness to writing and speech. The semantic and morphological structure also allows for the easy construction of hypothetical statements, counterfactuals, anxieties and curses. This means that reading, writing and speaking in Tamil can be quite a different experience than in English.
(Tamil: A Biography, David Shulman, Harvard University Press, 2016)
Our Tamil Course(s)
Learning a new language from scratch is difficult. It requires patience, energy and a lot of practice. To learn Tamil, which is perhaps one of the hardest languages for native English speakers to master, you will need confidence – the confidence to engage, speak, and make lots of mistakes. To help you along on this journey, we'll provide a safe environment in which to make those mistakes, as well as: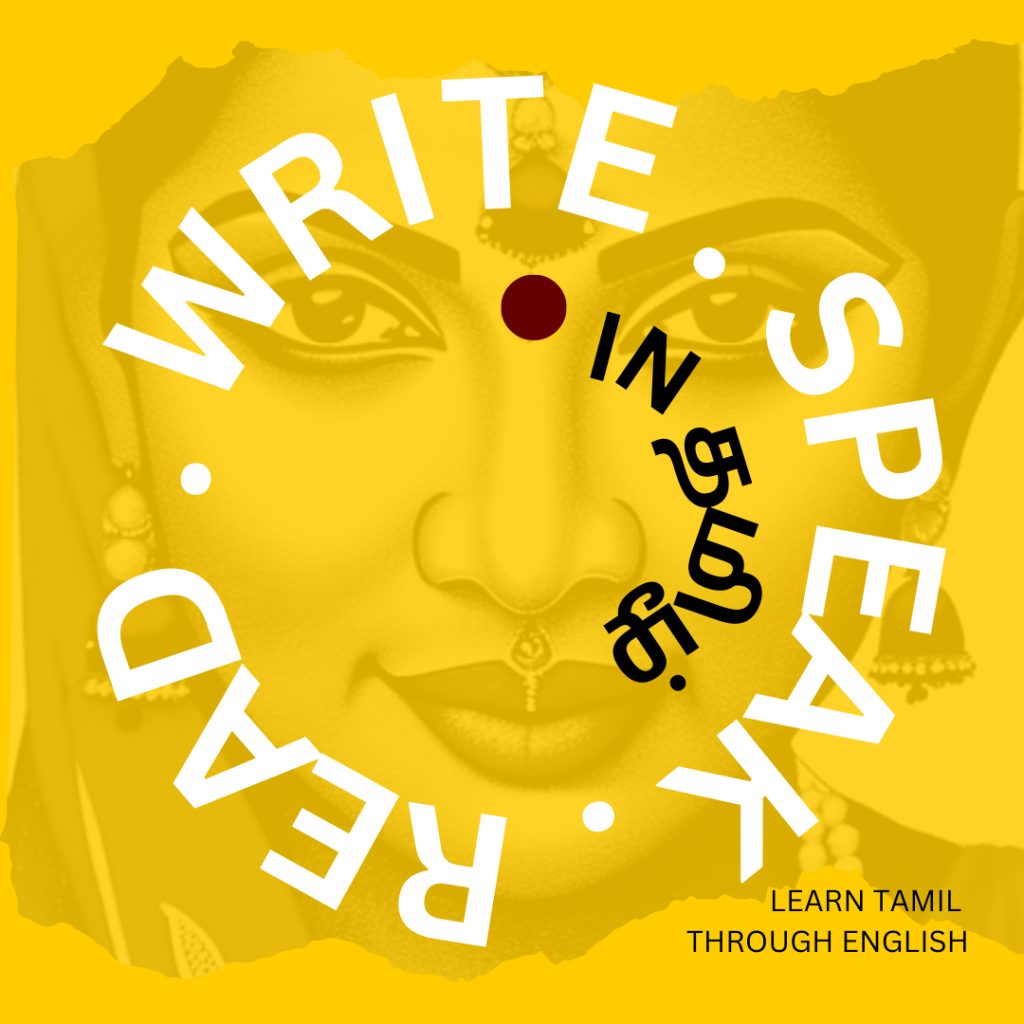 Online content & Zoom instruction.
6:1 student to instructor ratio.
Lessons that employ video content, audio recordings, a bank of student FAQs.
Several hours of practice attached to each lesson: automated quizzes, flashcards, instructional videos and translation exercises.
30 core classes (if you miss a class, we'll provide a recording) in our Foundations Course.
The ability to continue on to an Intermediate Course, with 30 additional lessons.
Bilingual Instructors to help you troubleshoot content outside class hours.
Incremental vocabulary & grammar building for organic learning.
Tamil is also a diglossic language. This means it has both a vernacular language, used in everyday speech, and a formal register, used in books and formal speech, such as on the news. There are also many different dialects. In the Foundations course we will use primarily the formal register and a Northern Sri Lankan dialect. In the Intermediate course we'll expose you to a few other dialects and registers and show you how they differ. We'll be tackling the language with an eye to grammar; this is essential to understanding what's going on in both the spoken and written word.
Is this Course for you?
This course is for you if you are a second-language learner committed to learning how to read, write and converse in Tamil.
You do not need any prior exposure to the Tamil language to take this course.
You will need to commit 4-5 hours/week to learn Tamil:

2 hours of in-class zoom instruction,
2 – 3 hours of homework/study.

You must be able to commit to 30 lessons, two classes a week over a period of 3-4 months.
See our Course Reviews and Instructor Bios to learn what students think about the course and learn about the teaching team!
What you'll learn in the Foundations Course
We'll start with the basics (the alphabet) and move quickly to adjectives and plurals. Mid-course you will be able to introduce yourself, ask questions, conjugate finite verbs (past, present and future) and negate verbs. By the end of the course you will be able to have basic conversations whether at the movies or at a restaurant. You will learn the key grammatical structures that constitute complex sentences and will be able to read and translate simple stories and texts. The revised 2023 Foundations course contains far more speaking practice than previous iterations.
What you'll learn in the Intermediate Course
Students who have taken the Foundations Course will be prioritized for this course. Others may be admitted based on their performance in written and oral assessment. In this Intermediate Course we organically build on the vocabulary and grammatical structures learned previously. This time around, you'll learn the conditional form, adverbial participles and participial nouns – the building blocks of more complex Tamil sentences. Mid-course you'll see your spoken and listening comprehension skills improving too. By the end of the course, you should have the tools required to read texts by modern Tamil authors, understand the lyrics of popular Tamil songs and answer questions related to Tamil film.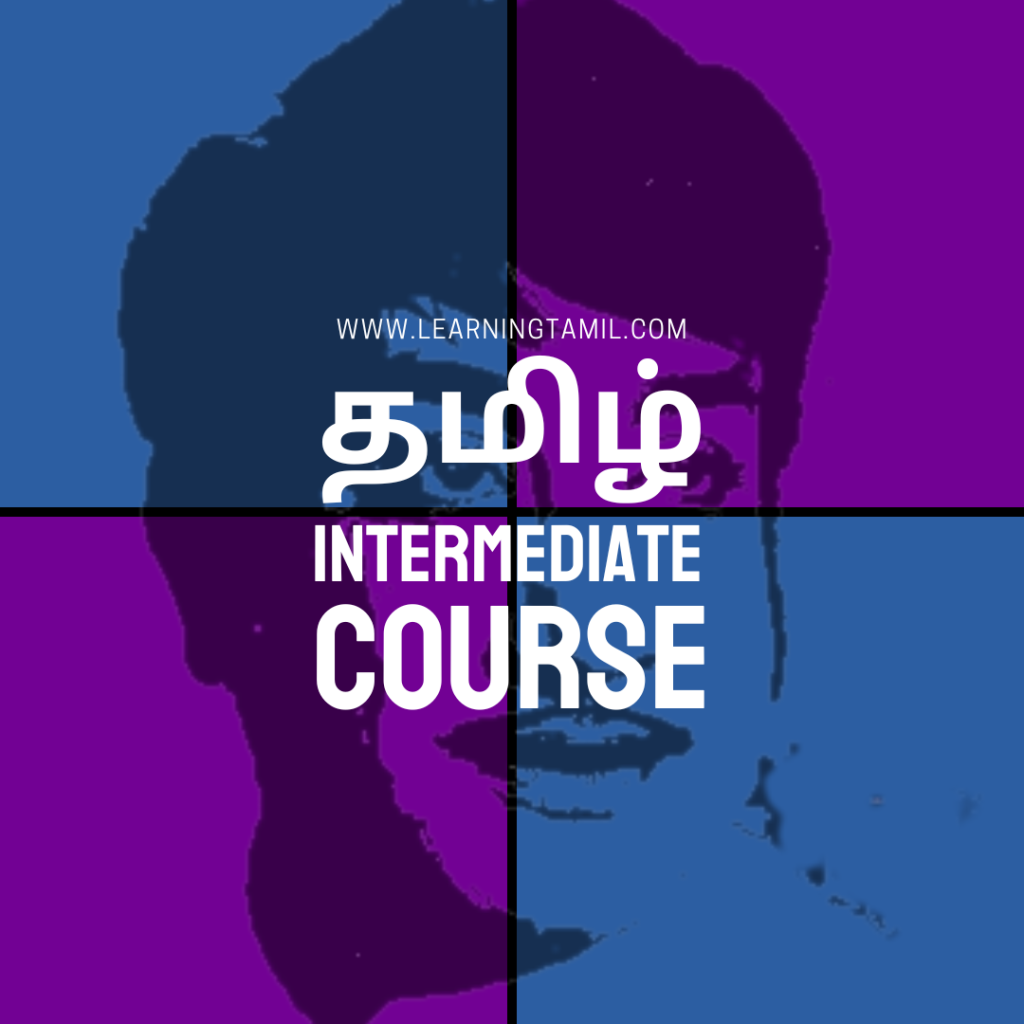 Our Approach to Teaching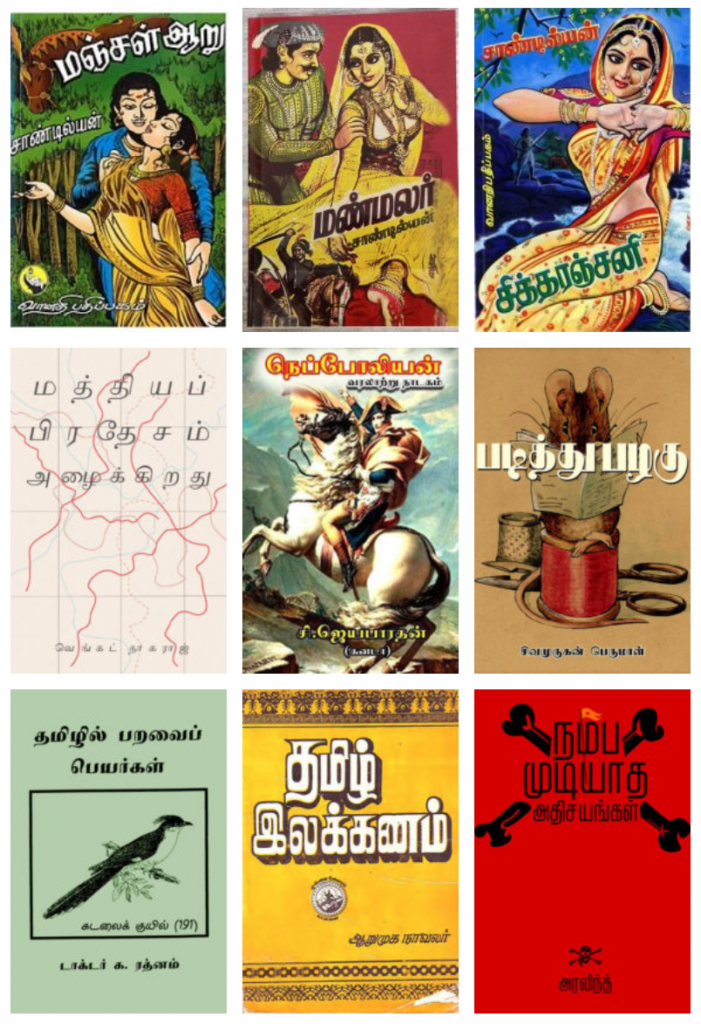 Currently, most instructors teach the Tamil language as a primary language, not recognizing that second language instruction requires a different pedagogical approach. We believe that a strong grammatical foundation and lots of practice is key to reading and speaking well. We also believe that learning a language should be fun – so we strive to use diverse media (think: posters, comedy skits, cooking videos) and interactive technology to improve your learning experience.
Our platform is built for online use and engagement: its a Wiki for Tamil language queries but also hours of interactive practice. By subscribing to our course, you will be able to play audio recordings of the texts that we read in class, take automated quizzes and listen to flashcards in your own time, outside the two dedicated hours per-week of zoom interaction with your instructors. We also believe in building up vocabulary and grammar incrementally and organically so that you aren't overwhelmed. All this is reflected in highly structured course material, that continuously evolves based on user-feedback.
Reserve your seat!
Whatsapp or Text: (+94) 76 209 5567 for more details about our pricing policy or to reserve a seat.
OR sign up to a waitlist to be kept informed about class openings:
Seating is limited: Maximum 12 seats per course.
Class days and times TBD by student preference.
Upcoming courses:

January – April 2024
May – September 2024
September – December 2023

*New*

Build your own group class! With classes of either 6 or 12 students, you can choose the day & time of your classes.
Individual classes – we now offer customized Individual classes depending on instructor availability.
Institutional Partnerships – contact us to learn more about how your organization could benefit from a customized Tamil course!

Instagram: @learning_tamil