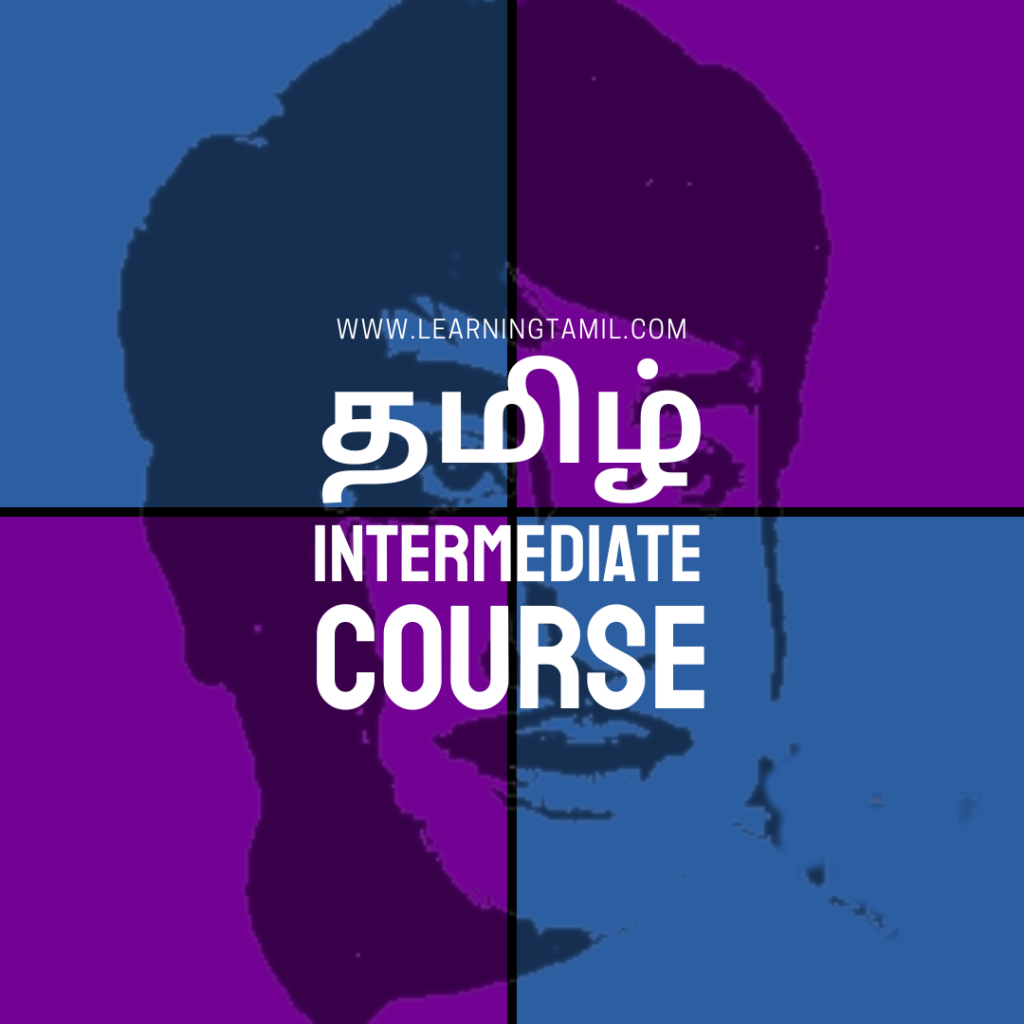 Welcome to the Tamil Intermediate Course!

We organically build on the vocabulary and grammatical structures learned in the Foundations Course. This time around, you'll learn the conditional form, adverbial participles and participial nouns – the building blocks of more complex Tamil sentences. Mid-course you'll see your spoken and listening comprehension skills improving too.
In this course we'll try to expose you to a wide range of media – speeches, movie trailers, poetry, songs, comedy and news. You'll also begin to learn the differences between the Tamil dialects spoken across different countries. By the end of the course, you should have the tools required to read texts by modern Tamil authors, understand the lyrics of popular Tamil songs and answer questions related to Tamil film.